Are your job ads turning off the BIPOC community?
Did you know that everyday "gotcha" words can immediately turn off BIPOC (Black, Indigenous, Person of Color) communities?
REQUEST DEMO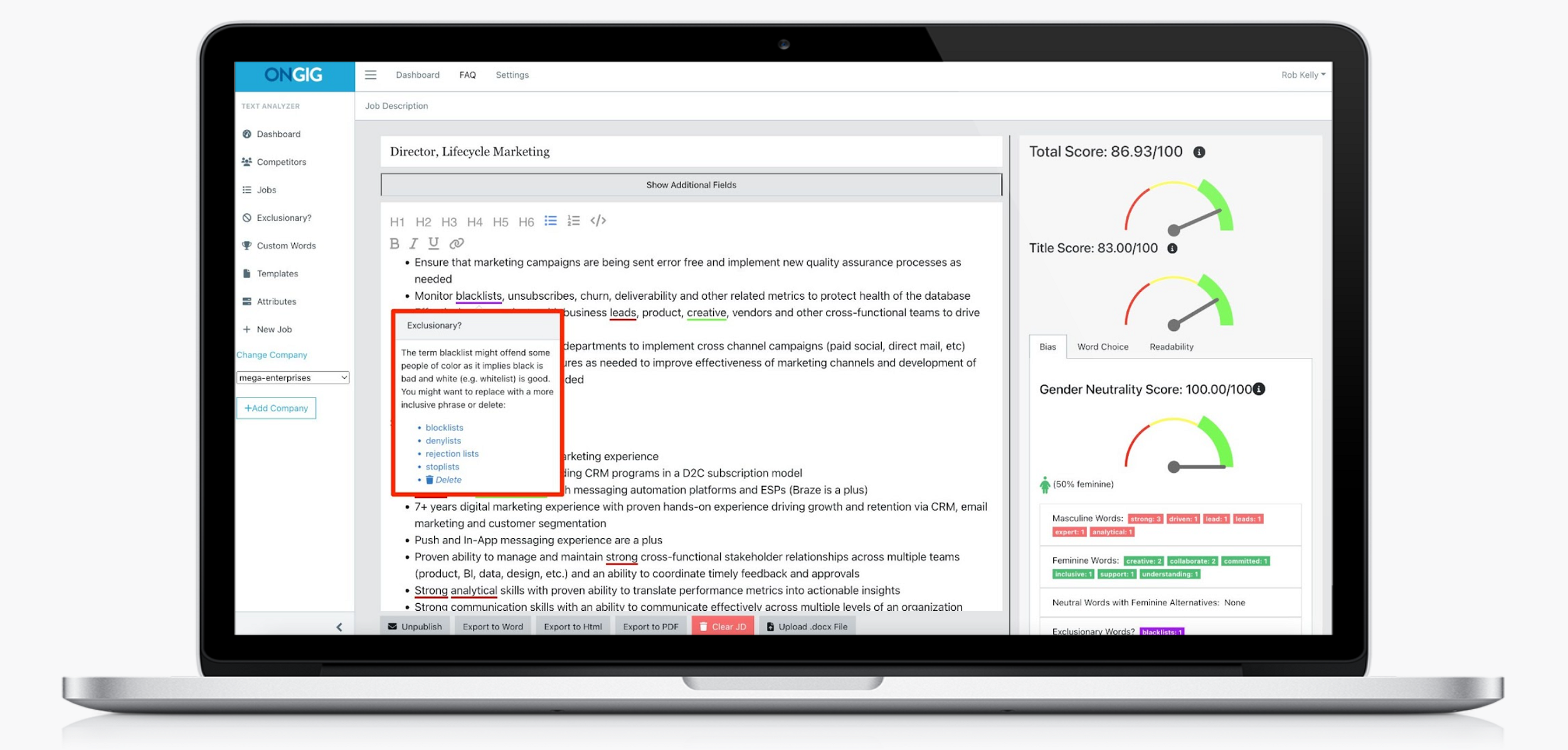 ---
Many Black candidates exit your job ad if you use such everyday phrases like below because of their potentially offensive nature:
"brown bag session"
"cake walk"
"grandfather clause"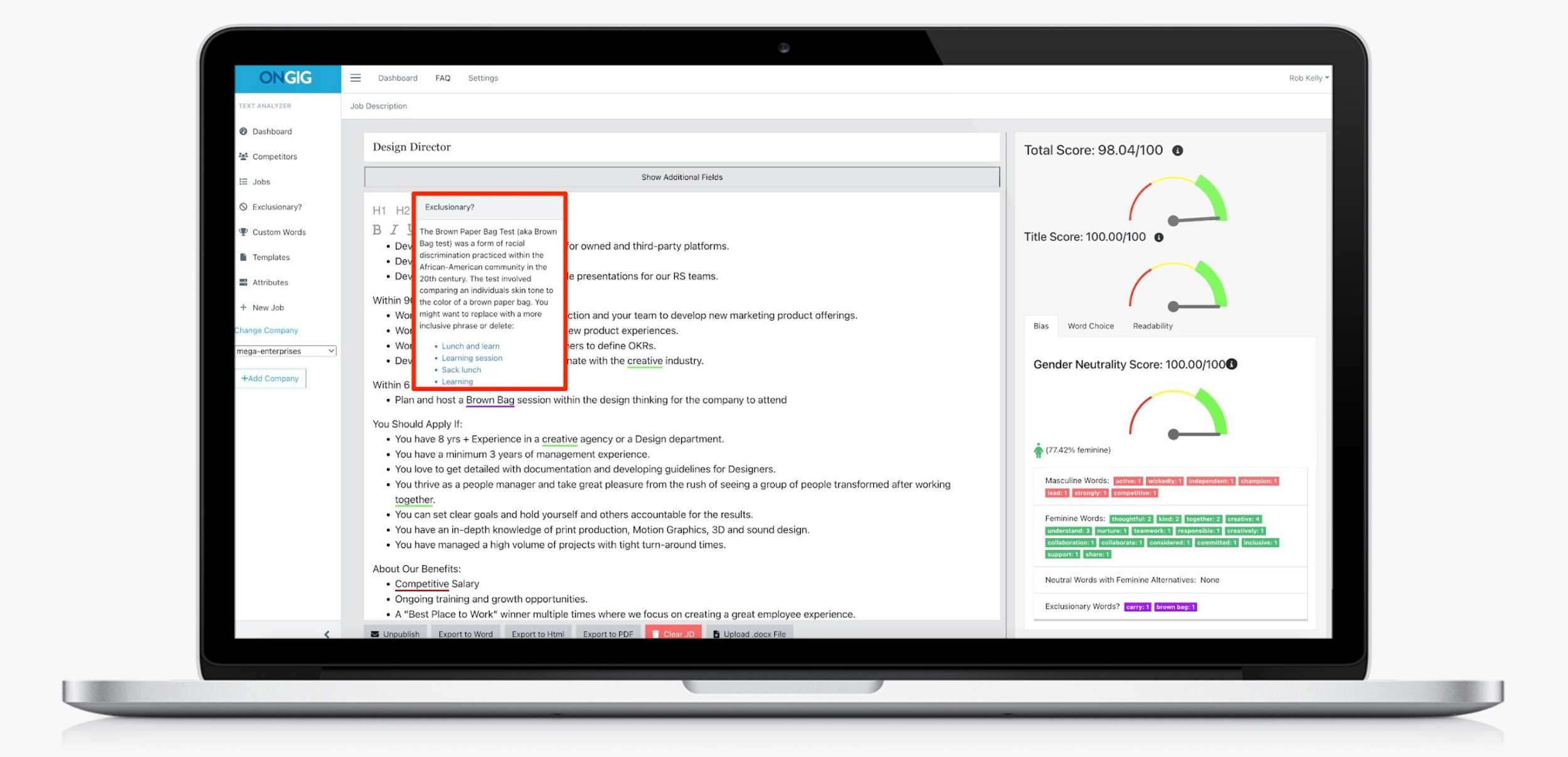 If you want to hire more women of color, the 3 benefits that are most important to them are:
Flex work/remote work (58%)
Financial Benefits (47%)
PTO/vacation policy (35%)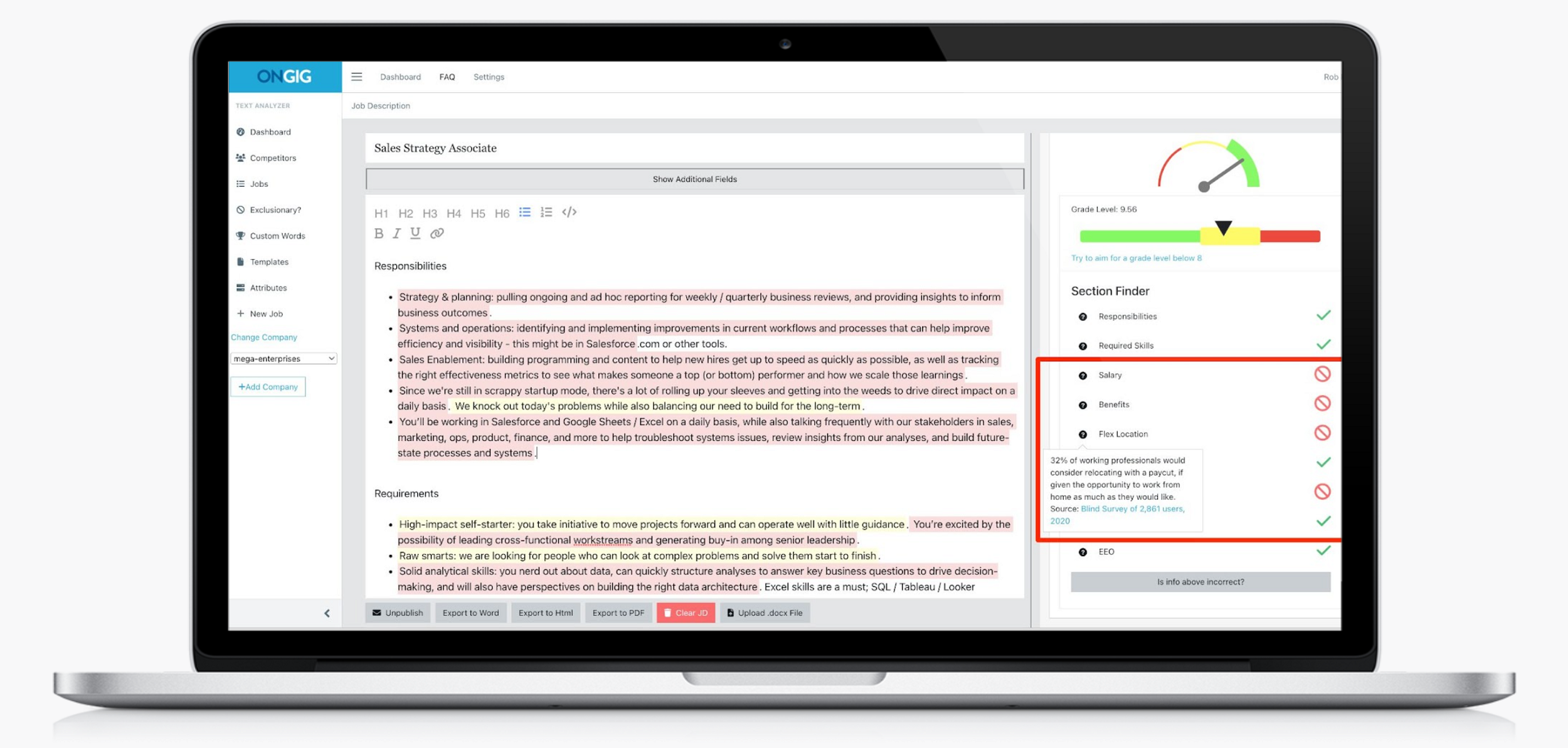 To attract candidates of Latin American origin, be careful what context you use for phrases such as:
"Latino"
"Hispanic"
"No way, Jose"
If a candidate is born outside of the U.S., you could turn them off with phrases such as:
"illegal alien"
"third world"
"native English speaking"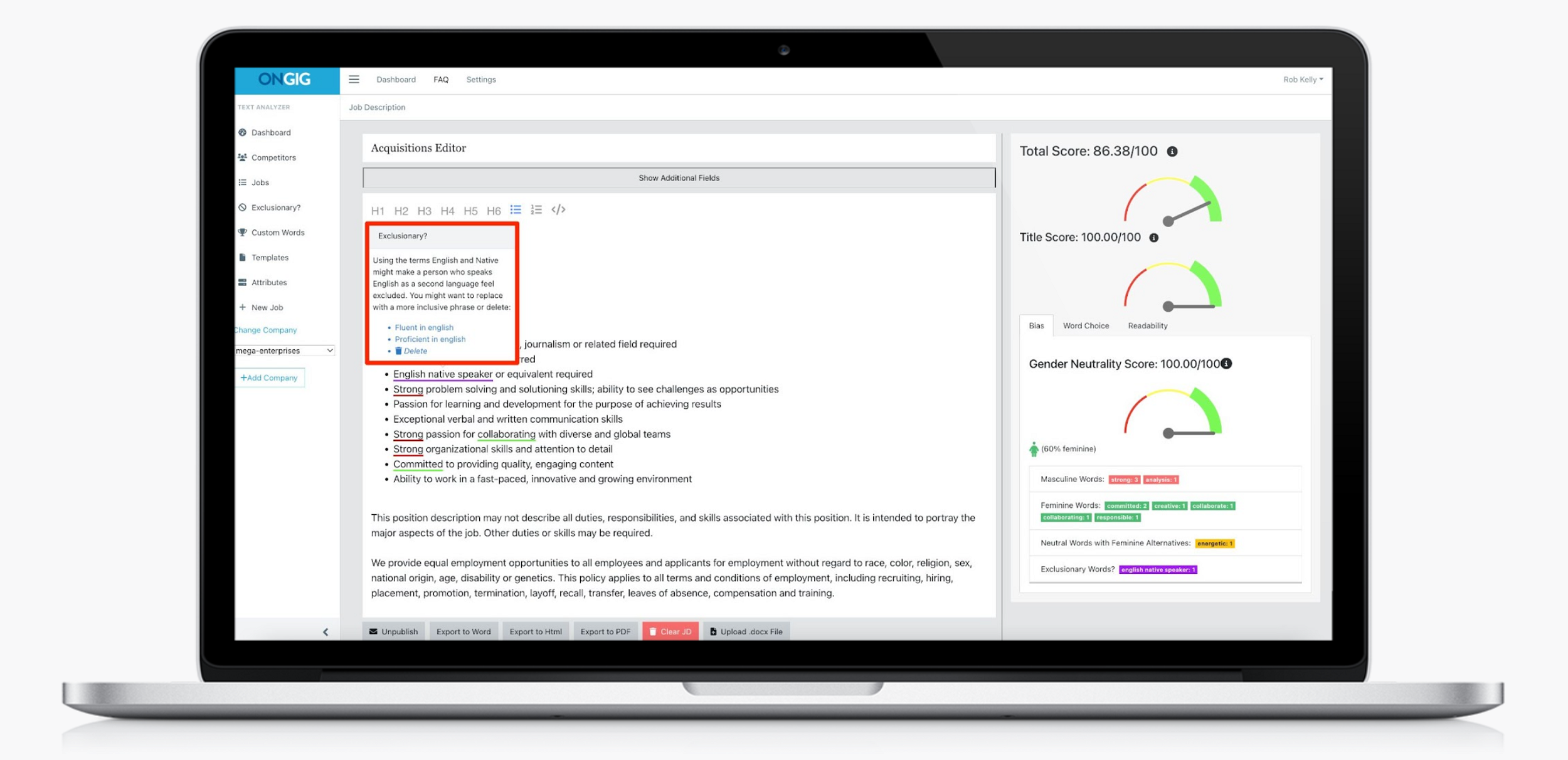 To be inclusive to the entire Asian community, you need to watch out for phrases such as:
"Open the kimono"
"Chinese New Year"
"Asian Virus"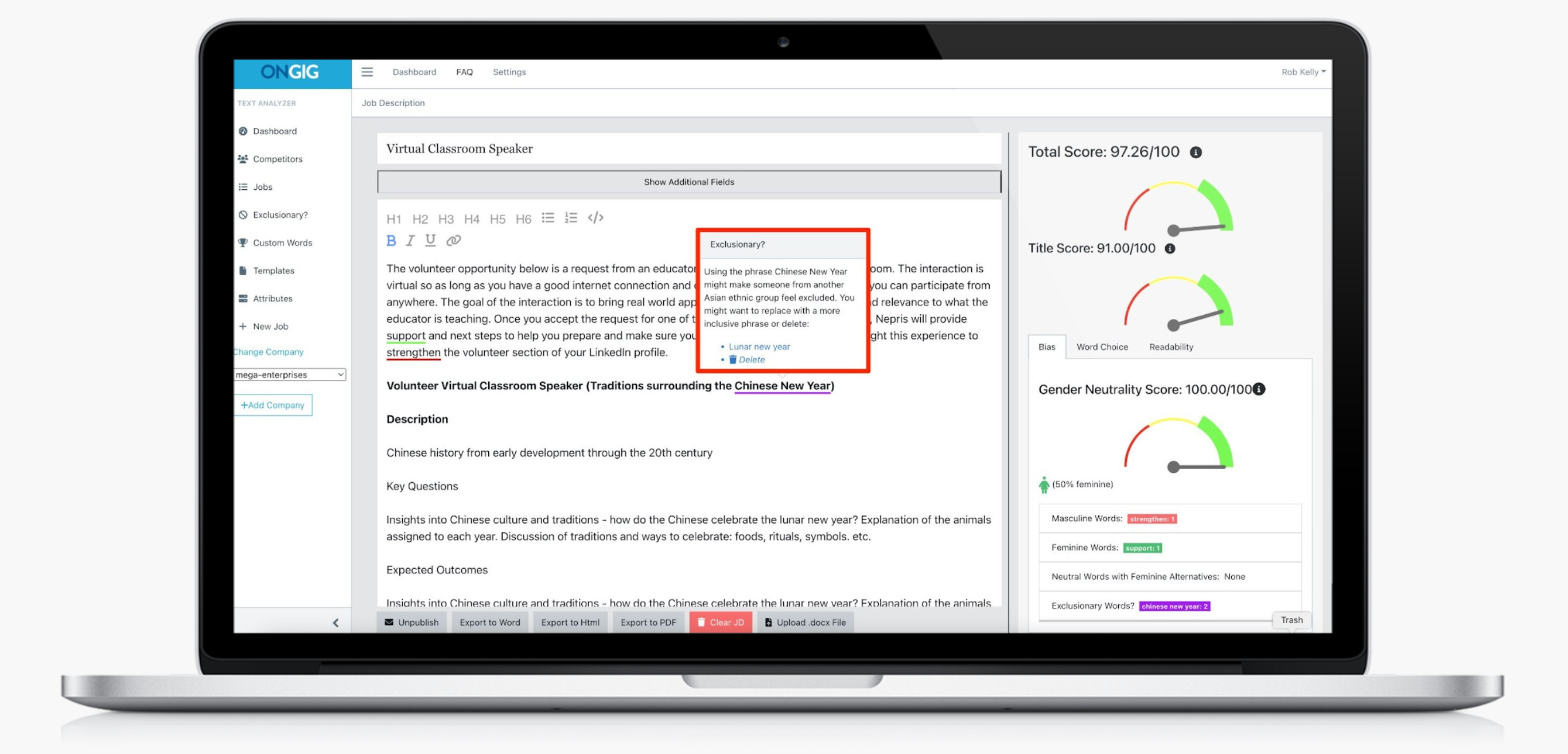 To widen your net of candidates from the Indigenous community, steer clear of terms such as:
"Tribe/Tribal"
"Pow Wow"
"Eskimo"
"Spirit Animal"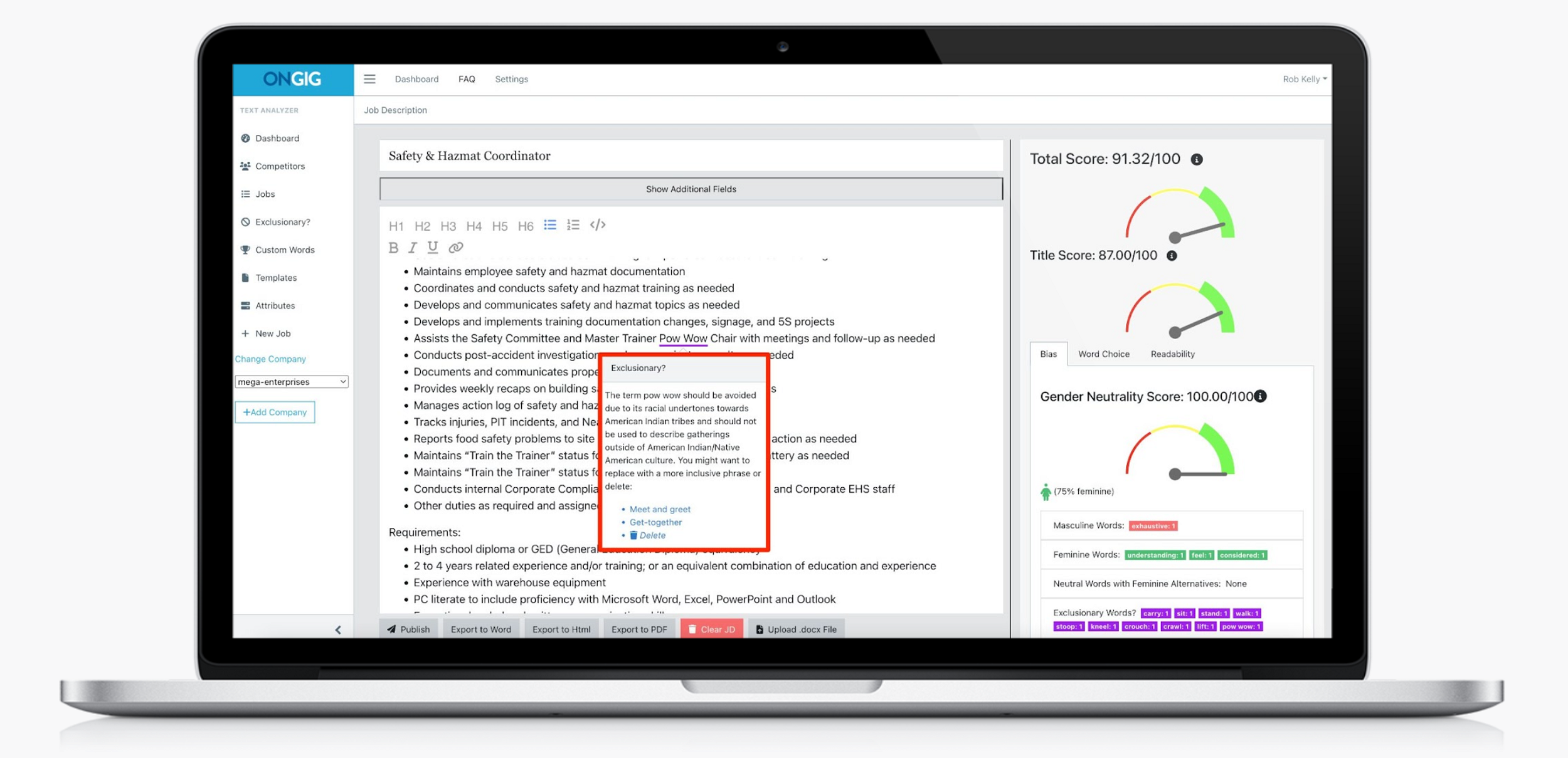 Free Resources on How to Eliminate Racial Bias
---
6114 La Salle Avenue, #120
Oakland, CA 94611
(415) 857-2304
friends@ongig.com