TRANSFORM YOUR JOB DESCRIPTIONS
Don't let your applicant tracking system tell your story
Instantly add video, pics, chat, testimonials, ratings & reviews and more to any job page
Ongig gives you the best looking, highest engaging and most effective job ads in your industry
And plugs right into your applicant tracking system
THE MOST EFFECTIVE JOB DESCRIPTION CONTENT
VIDEO JOB DESCRIPTIONS
"Job seekers spend 5X the time on a video job ad versus text ad." -Entrepreneur Magazine
PICTURES
"Content that includes pics produce 650% higher engagement than text-only content." -Inc. Magazine
CHAT
Live comments on job descriptions engage higher quality candidates.
RATINGS & REVIEWS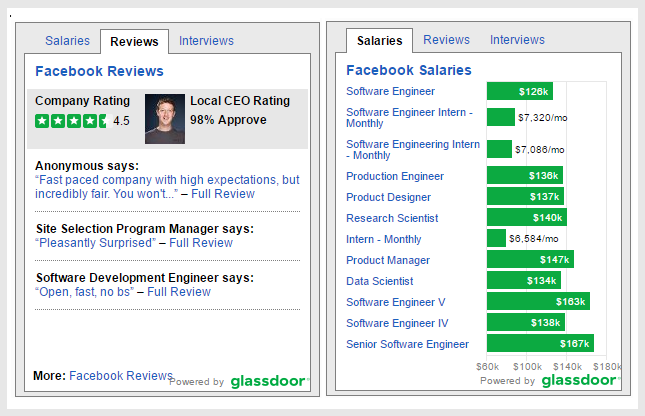 Save your candidates a step and keep them on your job page by providing Glassdoor content on your job descriptions.
LIVE TESTIMONIALS
Drag and drop your own "live testimonials" to any job page. Employees rank as the most trusted influencers when communicating about a company.
MAPS
Easily show pictures of the outside view of any of your offices along with maps and directions.
WRITING JOB DESCRIPTIONS FOR YOU
PROFESSIONAL COPYWRITERS
A team of professional copywriters rewrite your job descriptions quickly.
JOB AD TEXT ANALYSIS
Analyzing job title, content length, voice, employer brand, EEO statement & 32 other data points.
OWN THE TOP SCORE
See your JD score soar from an average of 32 to 98 out of 100 when Ongig is writing job descriptions for you.
AUTO-BRANDING
Your complete header, footer, logo, font, and color scheme on every page!
BRANDED URL
One problem with most ATS's is that their name appears in your URLs. Ongig fixes that with a Candidate/Google-friendly "Vanity URL" with your name front and center.
EMPLOYER OF CHOICE
Easily insert any award your company has won on any job page.
A.I. JOB SEARCH
Most ATS job searches require exact matches in their searches. Ongig's artificial intelligence search leverages natural language processing to match candidates with the right job!
MICROSITES
Dynamic microsite landing pages for every location & department.
CANDIDATE ENGAGEMENT
Own the highest candidate time-on-page whether they start from your career page, job boards, or search engines.
OPTIMIZED FOR THE MODERN WEB
MOBILE
Every one of your job pages will now be responsive-design passing 3 mobile tests.
SEO
"Clients have seen up to 42% increases in traffic from search engines while using Ongig."
SOCIAL MEDIA
Ongig-generated job descriptions have proven to be the most socially-shared in the world.
THE RECRUITING CONTENT MANAGEMENT SYSTEM
PULLS DATA FROM ATS
Ongig automatically fetches job reqs from you ATS. It's "Set and Forget" for your recruiters!
"DRAG & DROP" CONTENT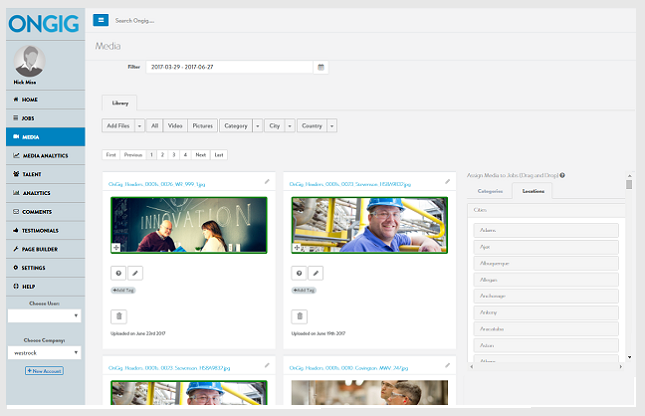 "Drag and Drop" any video, picture, testimonial, rating & review, map and other recruiting widgets to your job pages.
ANALYTICS & INSIGHTS
Easily track traffic source, engagement, apply rates, social & traffic.
SUPPORTS ALL MAJOR APPLICANT TRACKING SYSTEMS
ATS INTEGRATION | ATS MIGRATION | ATS CONSOLIDATION
6114 La Salle Avenue, Suite 120
Oakland, CA 94611
(415) 857-2304
friends@ongig.com