Job Description Management Software (at Scale!)
You need to be super-automated to get 100's or 1,000's of effective, bias-free job ads out the door on time.
REQUEST DEMO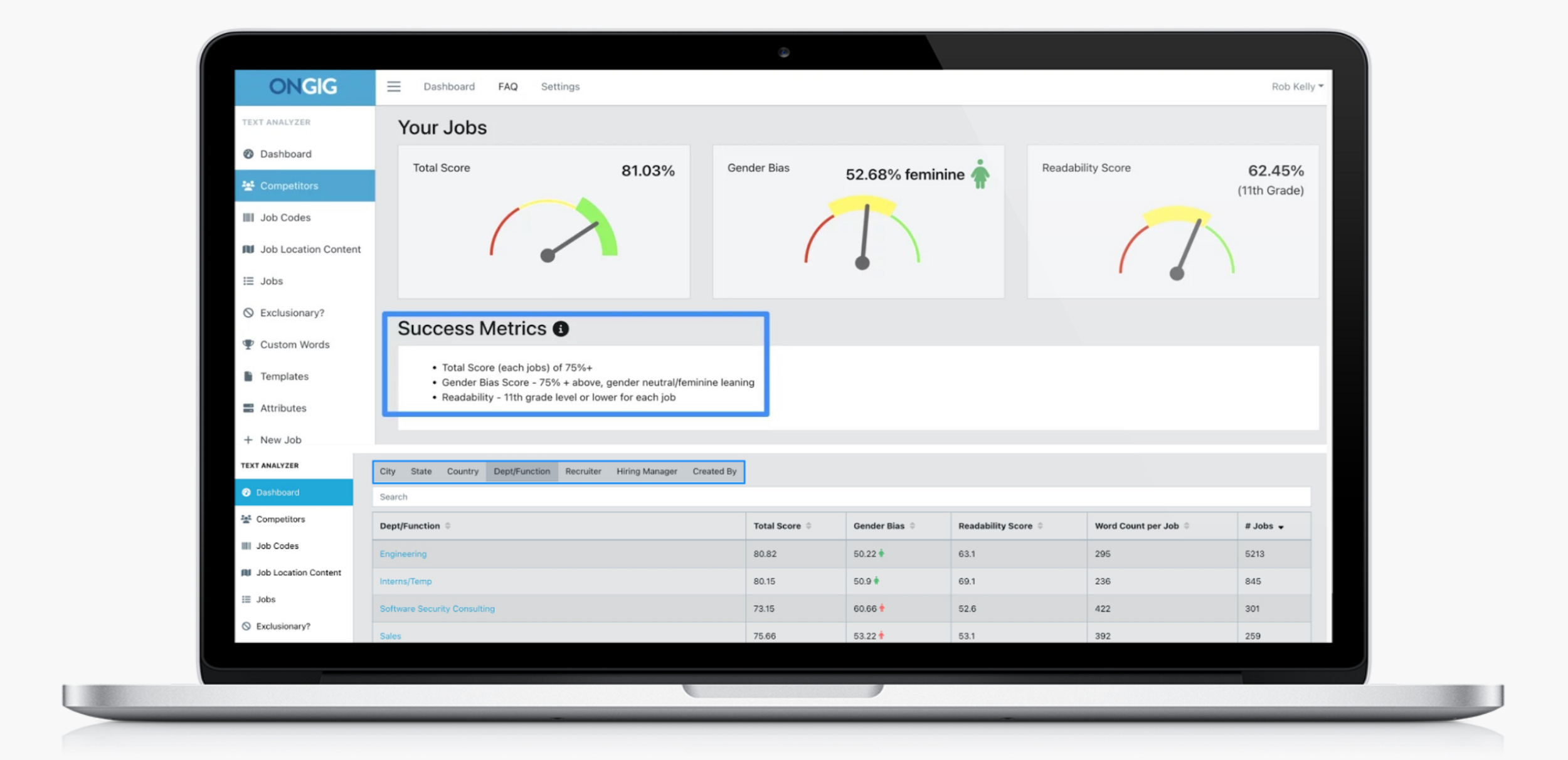 ---
Is your enterprise embarrassed by old and outdated job descriptions? Do they sound "clinical", "legal" or "prescriptive"?
Are your bullets too long?
Is your JD too long?
Are you job ads full of inside jargon and abbreviations?
The modern candidate expects a succinct and clear job ad with a "single voice"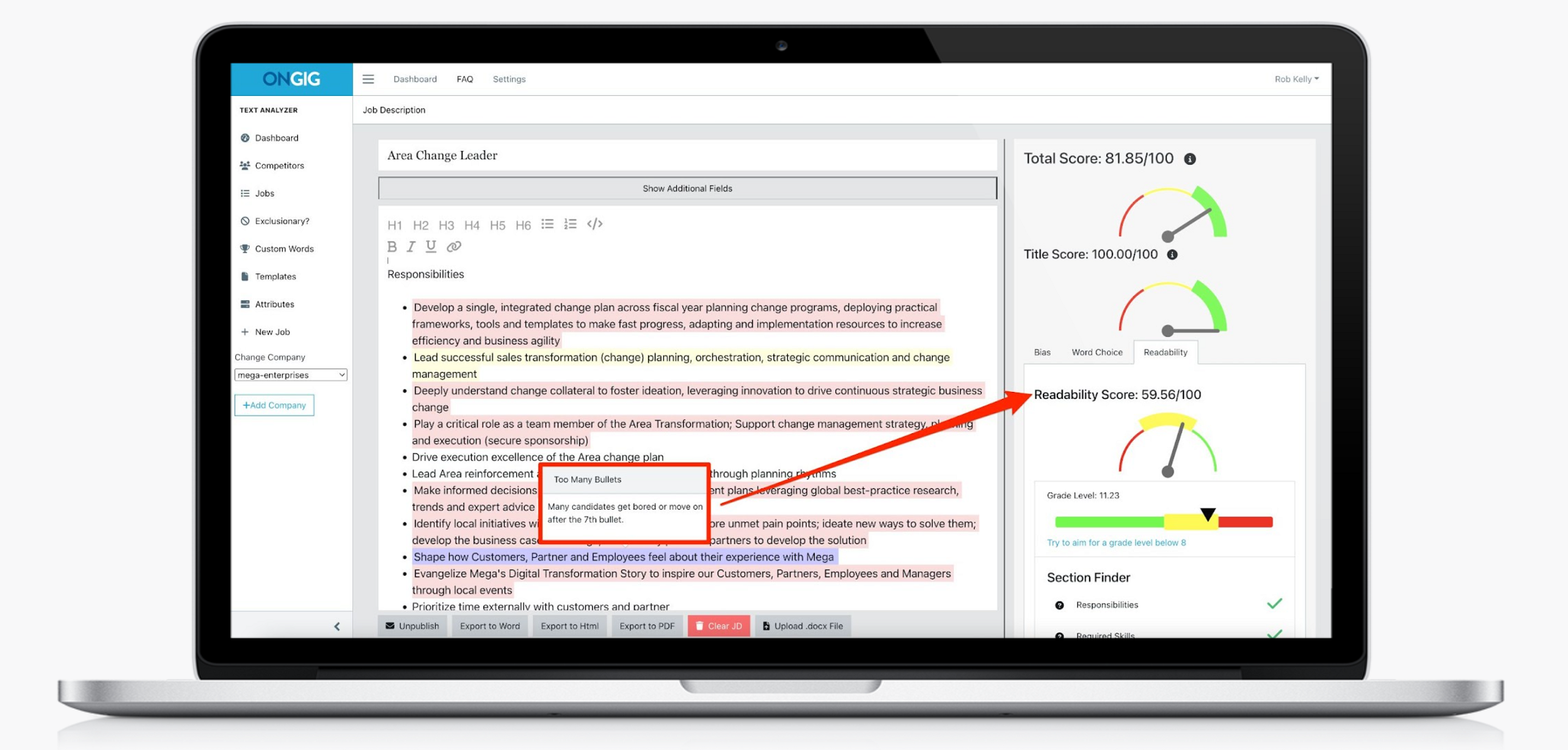 Are your job postings poorly formatted and inconsistent?
Do your fonts vary from position to position?
Do some jobs have missing bullets or responsibilities?
Do you have an EEO statement in every job required?
Do you have salary info in the U.S. states and other entities that require it by law?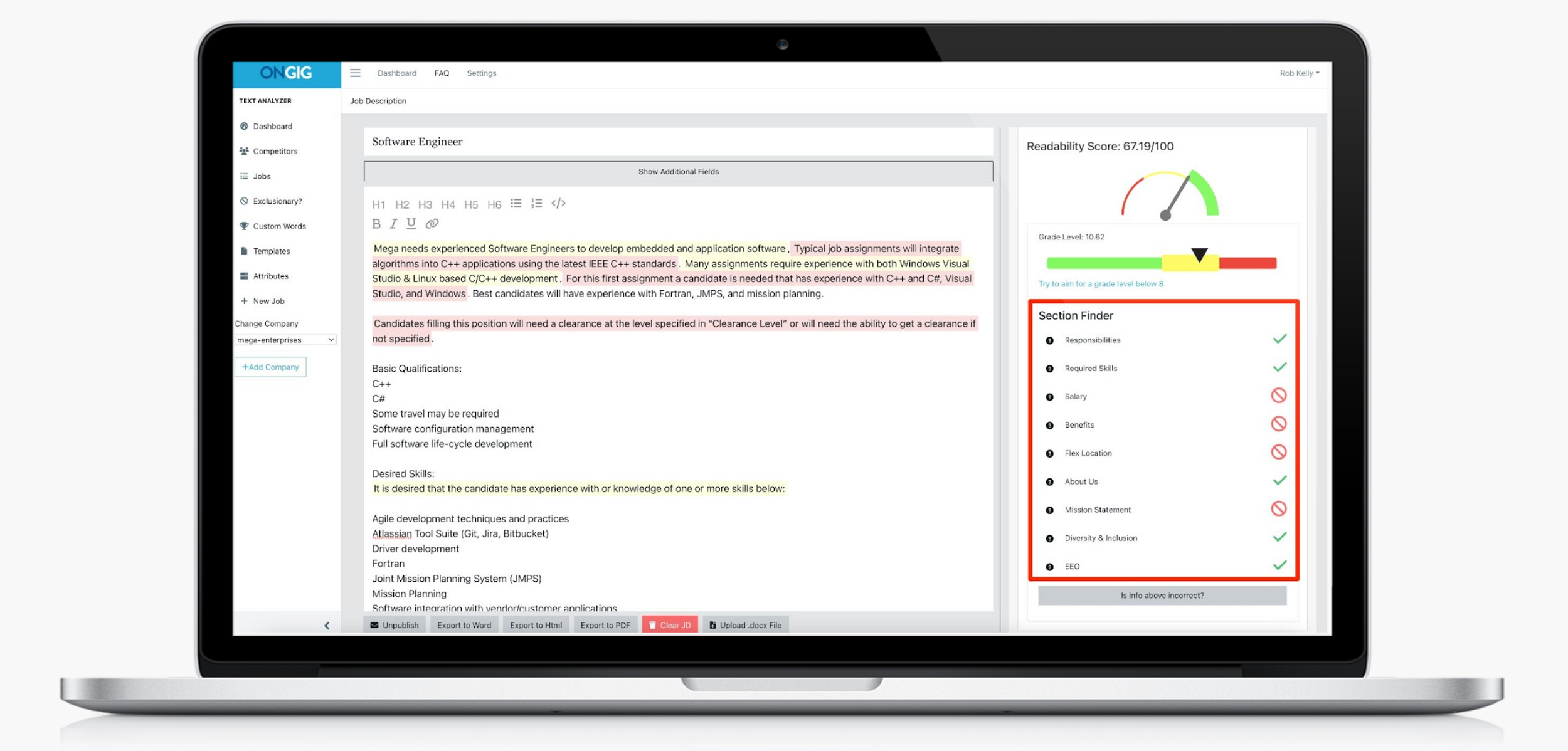 Are you still using MS Word, Excel and Shared Drives for your job descriptions?
To write effective job ads, you can't rely on technology like MS Word and Excel that came out in the 1980's.
If you write your job descriptions in an applicant tracking system, keep in mind that ATS's are designed to track (not attract) candidates.
Your job descriptions should be accessed by any relevant recruiter, hiring manager, or HR pro in an easy-to-find location.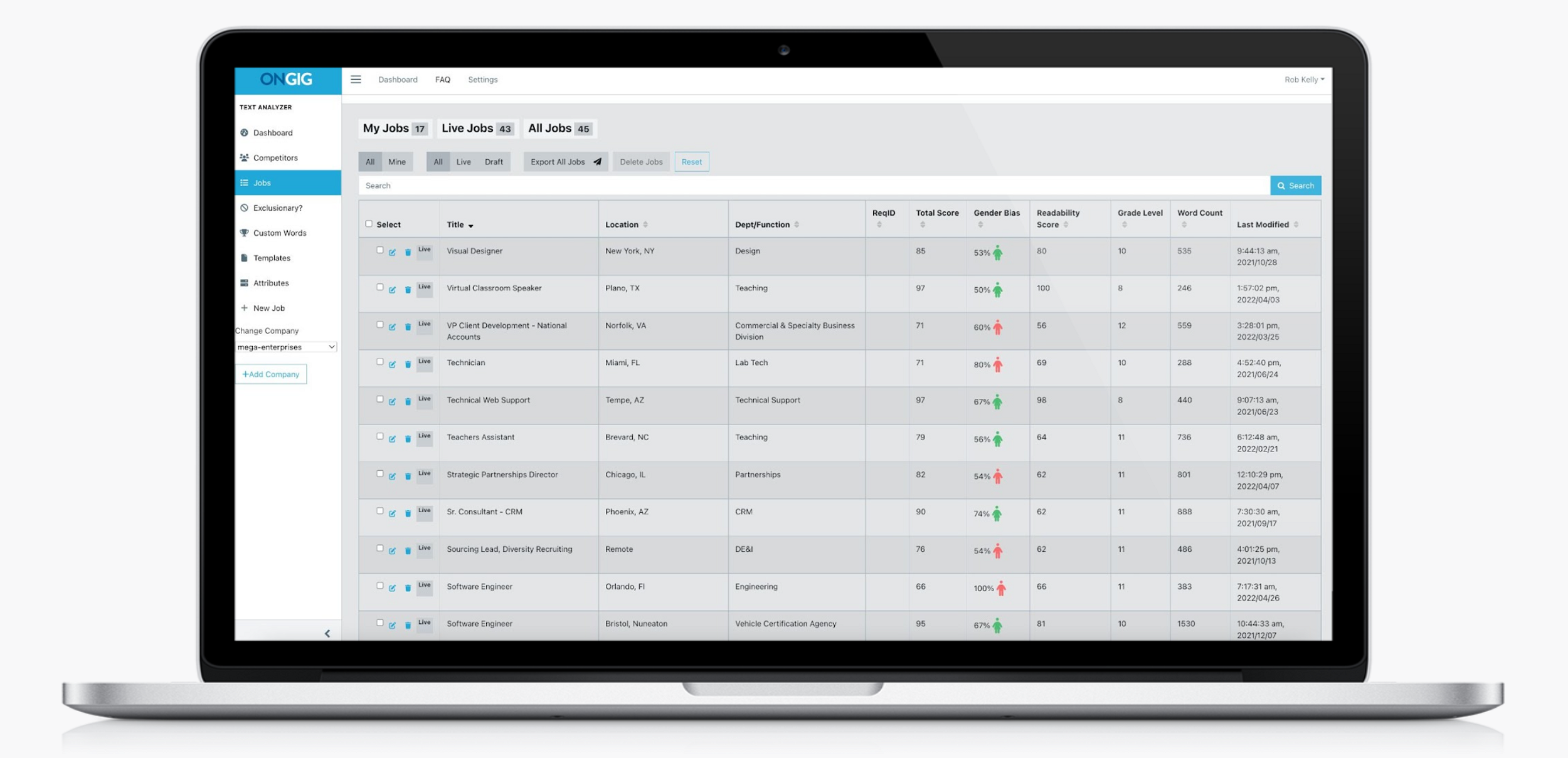 Recruiters Aren't Copywriters (nor should they be!)
To recruit at scale, your recruiters need to be free to recruit, not to wordsmith your job ads.
Save your recruiters time by eliminating "re-work" (that software can do) so they are free to source your candidates.
And speed up the time from when your Req is approved to posted.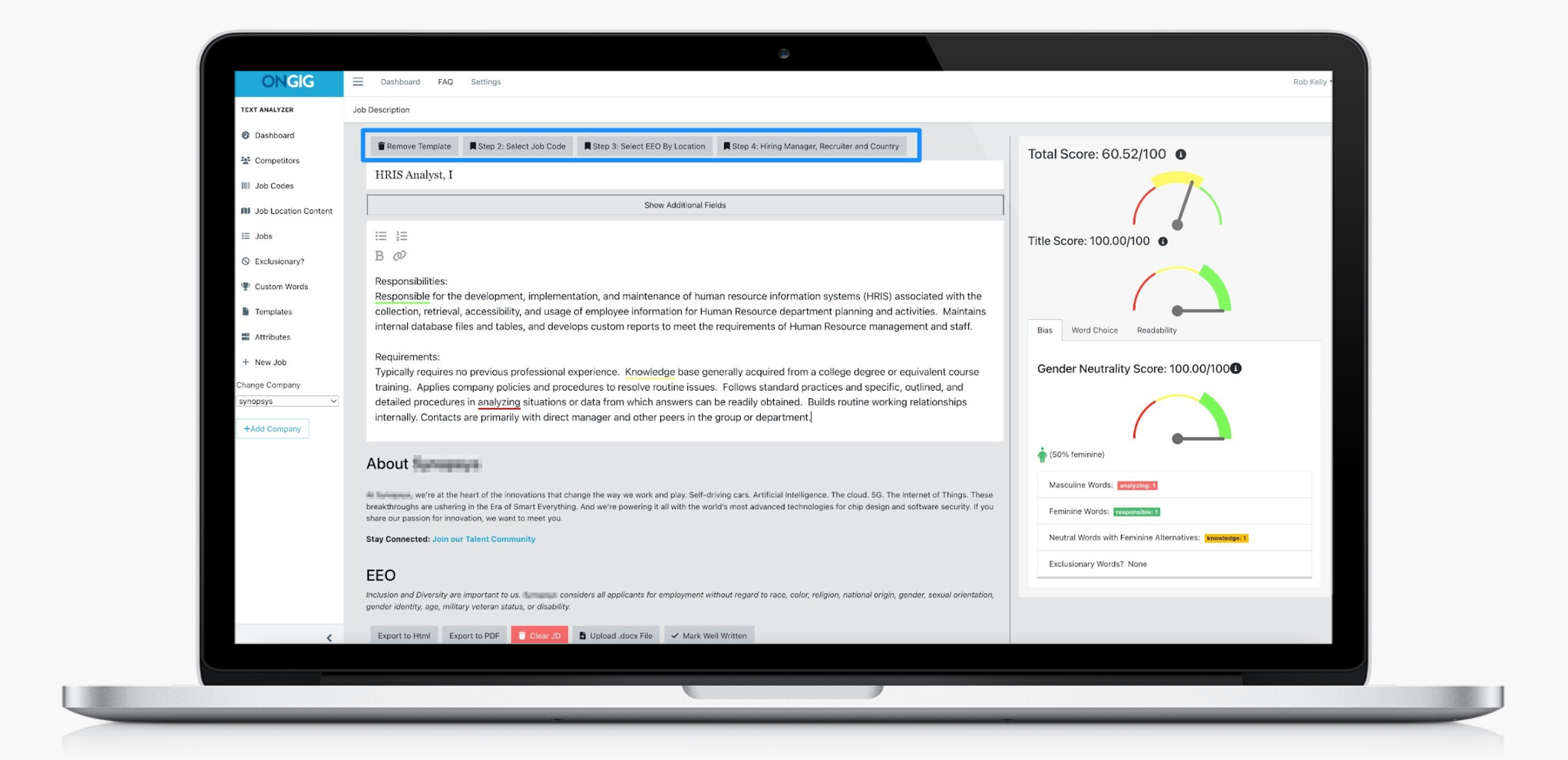 Gender Bias is Most Common When You're Hiring at Scale (but you can remove it!)
A study of 473,742 job ads finds that 63% of ads use male/female-coded words.1
Did you know that you can boost your applications by 29% by removing these "male/female" coded words.2
For predominantly male job functions (jobs with 60%+ male workers), gender-neutral language receives 145% more applications per job at a 16% lower cost per application.3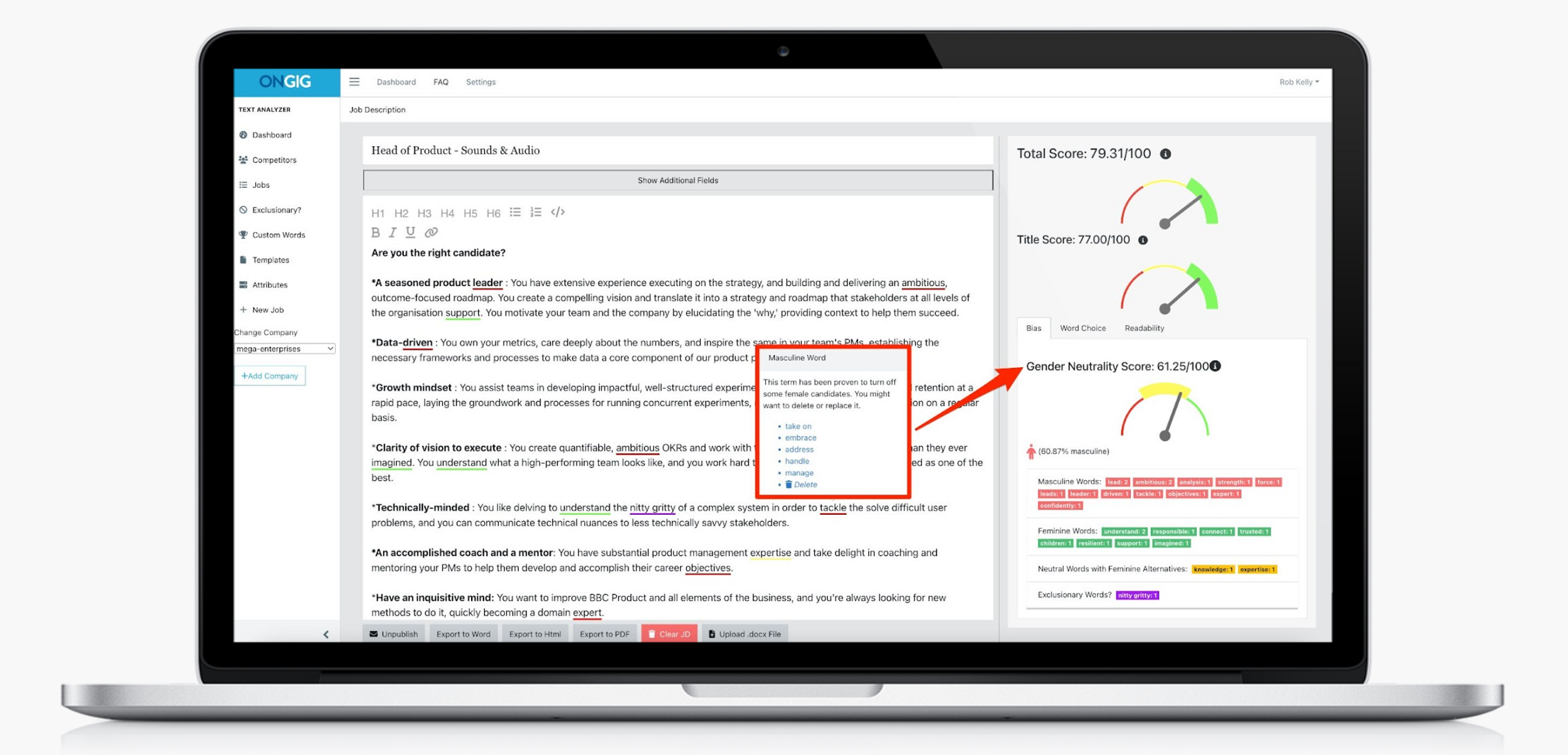 Is your enterprise turning off the BIPOC community?
Did you know that everyday "gotcha" words ("brown bag", "Latino", "tribe") can immediately turn off candidates from the Black, Indigenous, Person of Color communities?
If you want to hire more women of color, the 3 benefits that are most important to them are Flex work/remote work (58%); Financial Benefits (47%); and PTO/vacation policy (35%).
The most important factors to a Black woman are Salary/Compensation package, Clear growth trajectory, and Title and Responsibilities.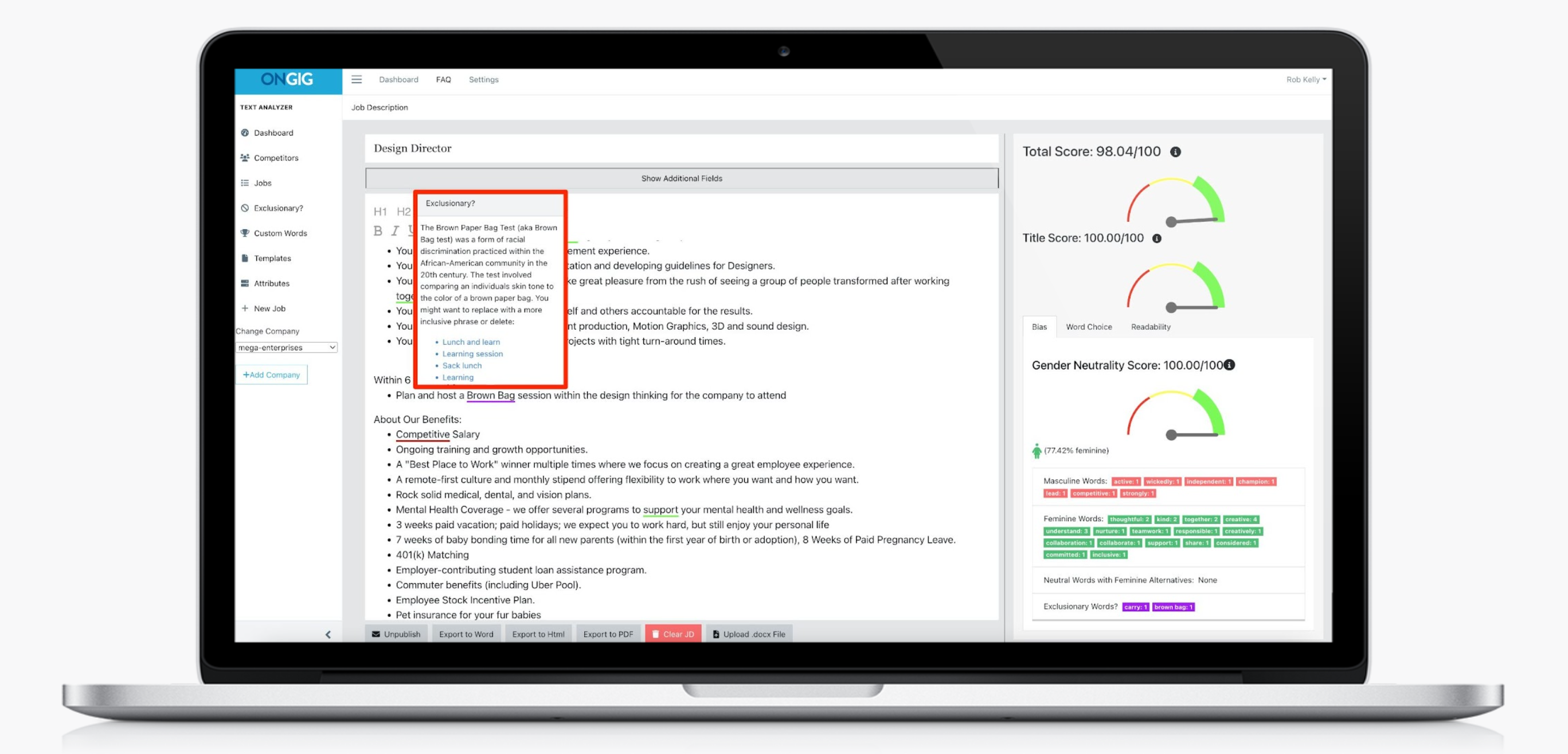 There is a Solution: A Single, Centralized Job Description Management System in the Cloud!
Ongig consolidates your job descriptions in a single repository accessible by multiple users.
Easily create Job Description templates to write and post jobs quickly.
All jobs are scanned for bias and ineffective language.
And data shows that applications can increase up to 29% while cost per hire can go down 41%.4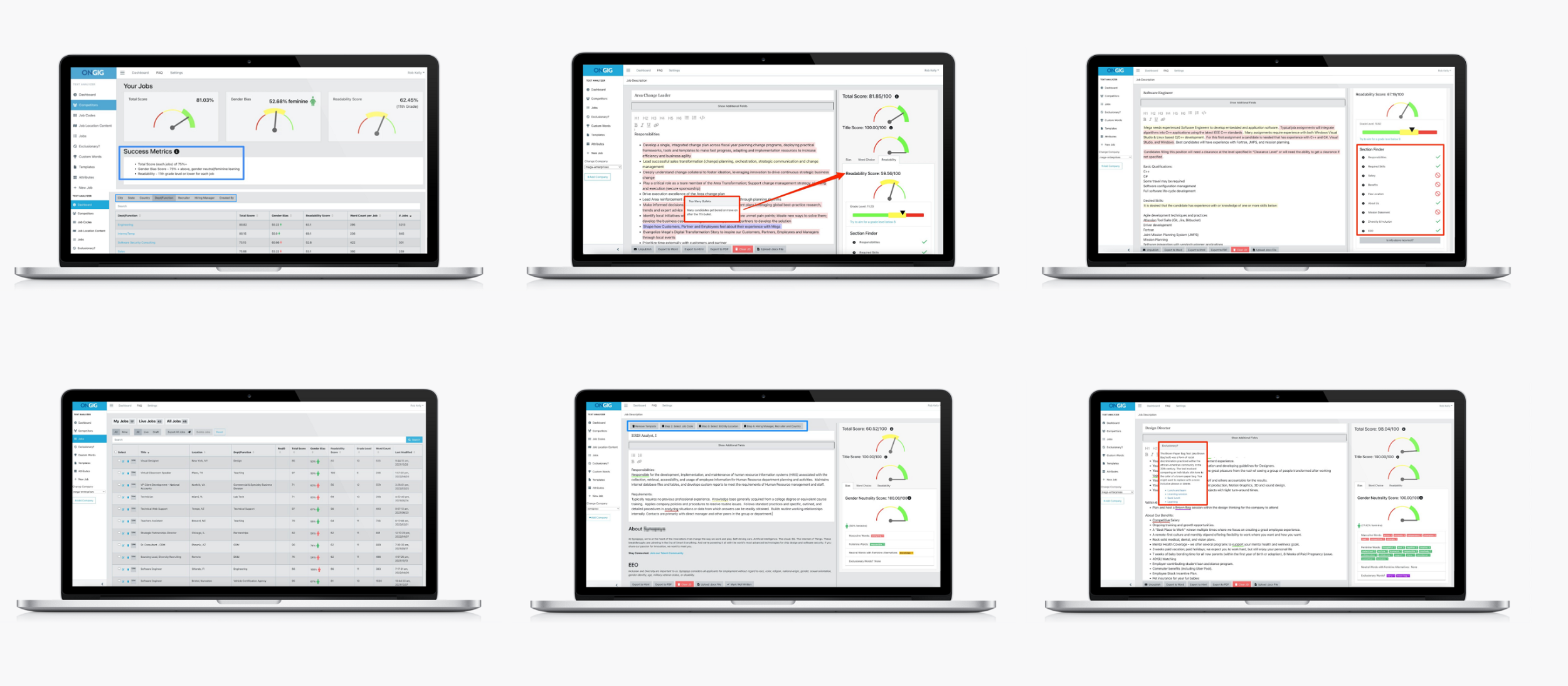 ---
1-4Appcast White Paper on The Impact of Gendered Wording on Candidate Attraction (473,742 jobs advertised from Aug. 1, 2020 to Aug. 31, 2020)
6114 La Salle Avenue, #120
Oakland, CA 94611
(415) 857-2304
friends@ongig.com