Job Description Positive Sentiment Analysis
---
How Positive (or Negative) are your job descriptions?
Job descriptions can have a positive or negative sentiment
When a candidate sees negative words in your job descriptions they feel negatively about you. Ongig's software analyzes every word and phrase and gives you a Positivity score. We point out where your negative words are and how to replace them.


Get a positivity index score for your entire company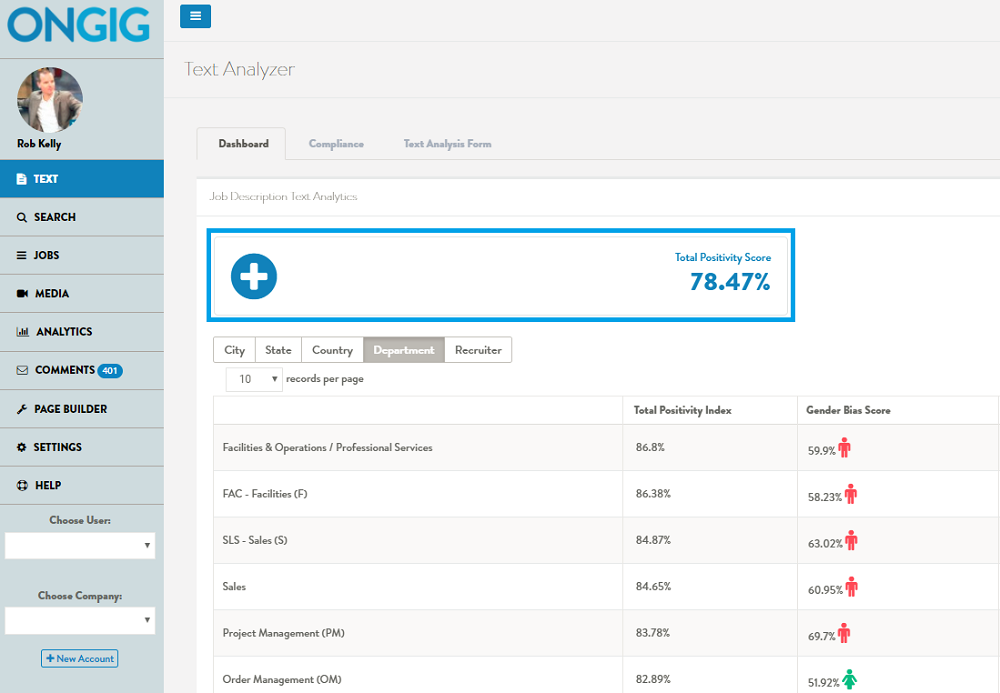 Sort positivty index by City, Department, Recruiter and more
---
6114 La Salle Avenue, Suite 120
Oakland, CA 94611
(415) 857-2304
friends@ongig.com